"City on a Hill" Is a Classic Boston Crime Drama With the Pedigree to Prove It
Featured Image: Claire Folger/SHOWTIME
Boston's storied history of organized crime, cops, and corruption is one of Hollywood's favorite muses. From "Mystic River" to "Gone Baby Gone" to "The Departed," and "The Town," Boston no doubt provides a rich setting and history for gritty crime dramas. Now the Beantown is getting the series treatment from SHOWTIME® in the new series "City on a Hill." With Ben Affleck, Matt Damon, and Kevin Bacon all having a hand in this project, it certainly feels like the Boston crime drama all star team (sorry Mark Wahlberg). 
If that's all you need to hear to get excited, good news: the first episode will be available to stream early starting June 7.
Kevin Bacon stars as an FBI agent in the new period crime drama from SHOWTIME®, set in 1990s Boston (yep, the '90s are old enough to be considered "period" now). Bacon's Jackie Rohr is a mess of a man who is reminiscent of antiheroes like Tony Soprano made famous during the golden age of TV — the type of old-school, drunk, homophobic, and racist womanizer who you know will be forced to grapple with each of those flaws at some point.
His first opportunity arises straightaway, when new-in-town District Attorney Decourcy Ward (Aldis Hodge) decides he's not going to let Boston's racism and corruption get in the way of doing his job. We quickly learn that Ward is serious about doing his job for the people — he's not interested in trading his integrity for a comfortable career. When he hears about a bank robbing ring operating out of Charlestown, he sees an opportunity to prove himself, but there's one problem: no Boston cop wants anything to do with a local organized crime case. In their minds, that kind of case is best left to the feds.
Determined to make a splash, Ward seeks to strike a mutually beneficial deal with Jackie so he can take on the case. He needs Jackie's expertise as a native Bostonian and veteran agent, and Jackie needs Ward's courthouse clout. If things go as planned, Jackie stands to put one last big case under his belt for him to coast on while he waits for his pension.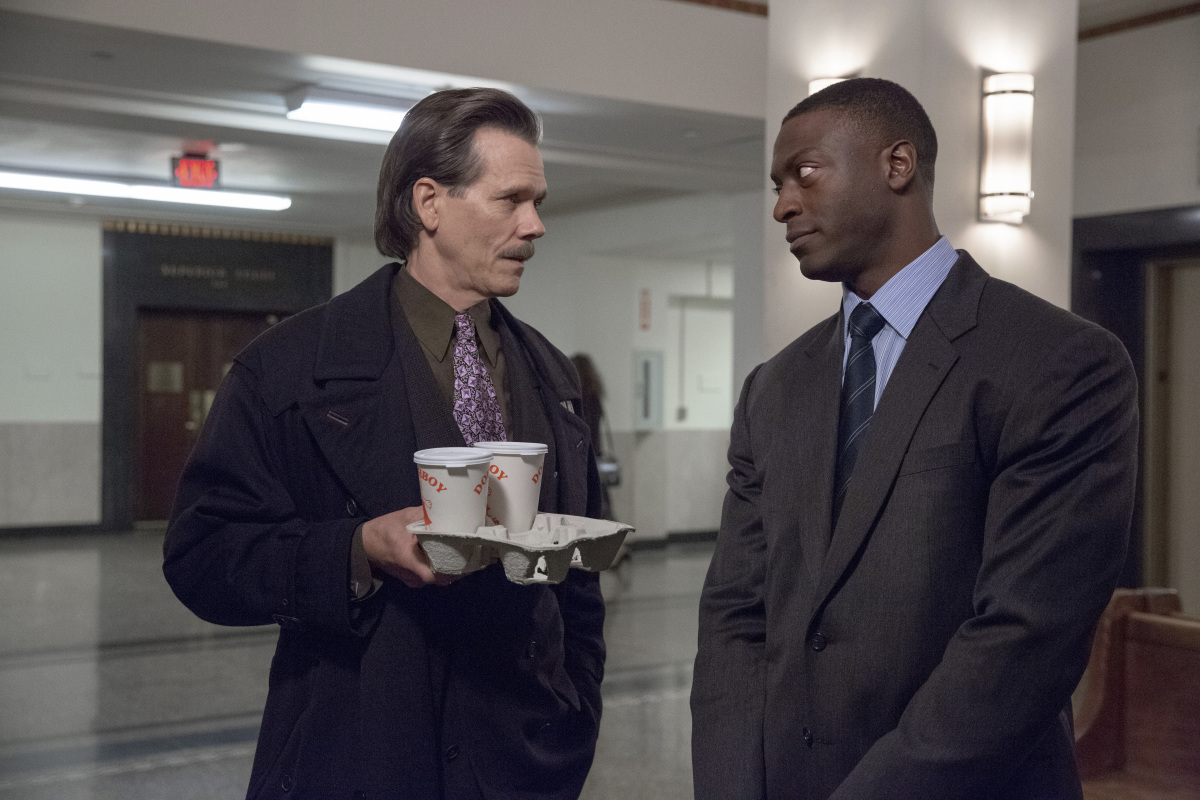 Photo: Claire Folger/SHOWTIME
The backdrop of this burgeoning partnership is a city in flux, attempting to grapple with the corruption of its past while also lacking the ability to disentangle itself from the complex web of organized crime and cycles of poverty in neighborhoods like Charlestown, the home of the bank-robbing ring that piques Ward and Jackie's interest.
After playing a number of straight-up baddies in shows like "Hannibal" and "Justified," Jonathan Tucker gives a layered performance as the ringleader of the crew, Frankie Ryan.
You're never quite sure if Frankie is a bad man for the right reasons, or a good man for the wrong reasons: Does he rob banks because his family needs the money, or does he rob banks because he enjoys it, giving the money to his family only to ease his guilt?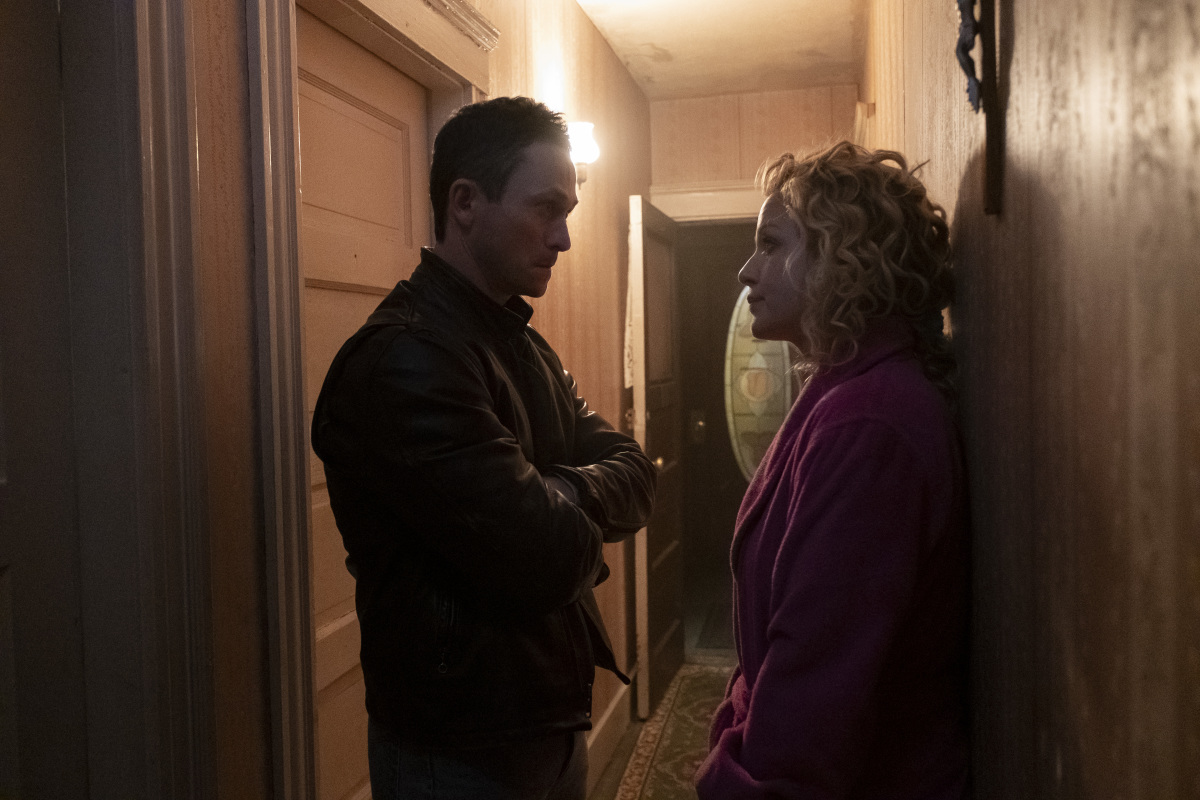 Photo: Claire Folger/SHOWTIME
"City on a Hill" comes from creator Chuck MacLean and executive producer Tom Fontana, who you might remember as the guy behind "Homicide: Life on the Street" and "Oz." And of course, Boston hometown heroes Ben Affleck and Matt Damon are executive producers.
That pedigree means there's a very familiar feel to this story — you can almost imagine this as a piece of a "Fontana-Affleck Cinematic Universe," what with the hockey-mask-wearing bank robbers and the richly shaded characters on both sides of the law. You're being dropped into a memory, it seems, with all the right details, including the fact that Jackie's musical tastes run at least a decade behind the times.
If you're a Boston crime drama super fan, you can watch the series premiere early, beginning June 7 on SHOWTIME ON DEMAND® and SHOWTIME ANYTIME®
"City on a Hill" premieres June 16, Sundays at 9 p.m. EST on SHOWTIME®
Program availability may vary and air times are subject to change. Streaming services may require a subscription and sometimes an additional fee.