The year 2020 is no joke. A pick-me-up is in order. What better way to achieve feel-good status than watching classic and current romantic comedies? Swoon-worthy stories with happily ever after endings are available to stream across a variety of platforms. Here are some top options for a sweet, romantic binge:
Sleepless in Seattle 
Any rom-com round-up requires a Tom Hanks/Meg Ryan pairing. "Sleepless" is arguably their best. In this homage to "An Affair to Remember", Hanks is the widower whose son goes public to help his dad find love again. Heads up: Hanks and Ryan don't spend a lot of quality time together. That's okay. When Sam, the architect and Annie, the reporter, eventually interact, it's an incredible meet-cute moment.
Stream it on Netflix 
To All the Boys I've Loved Before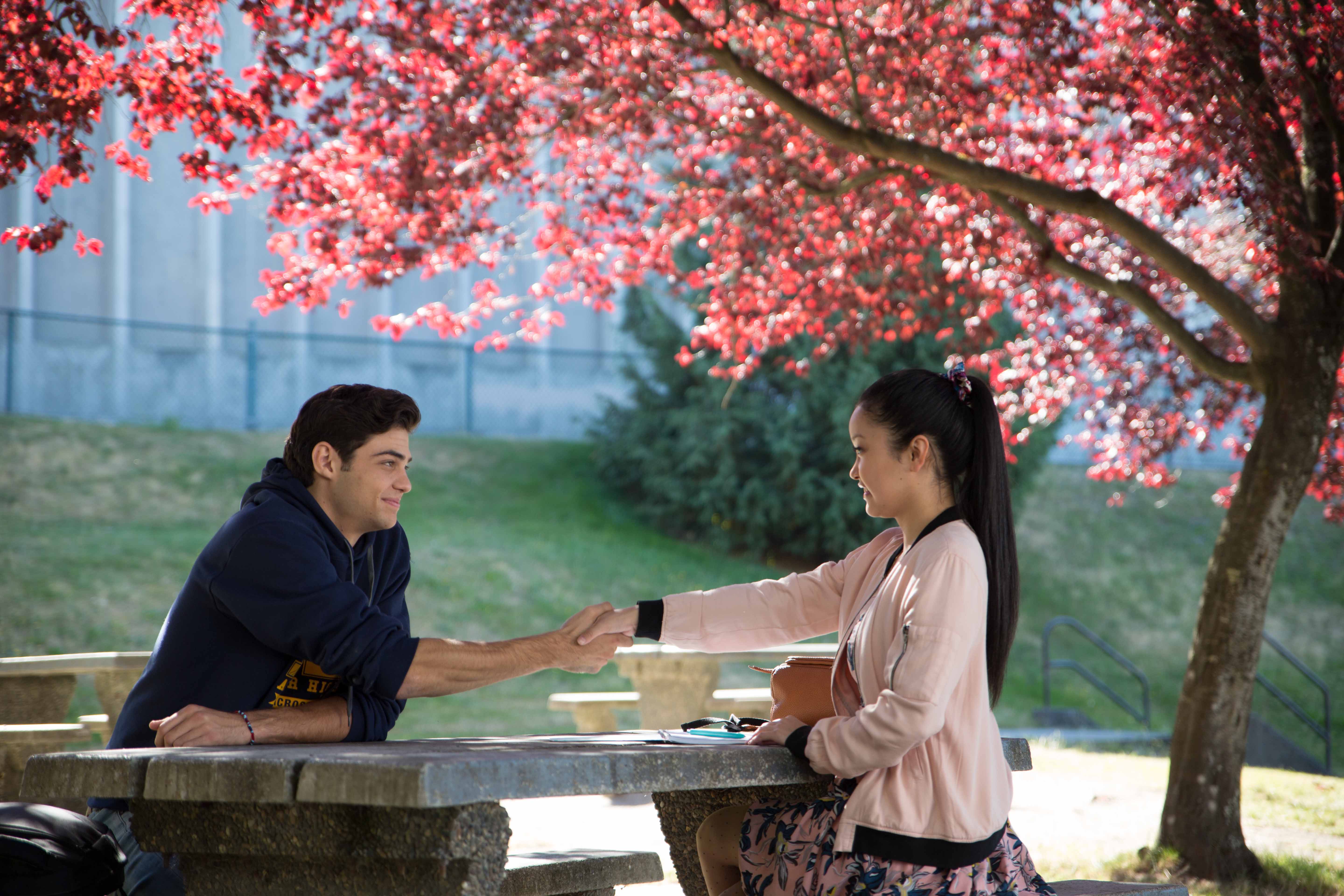 Lara Jean Song Covey's (Lana Condor) past comes back to haunt her after love letters she once wrote are mysteriously mailed. It's a devastating development for a socially awkward teenager. For viewers, it's a sweet tale of first love and breaking out of your comfort zone, which is, admittedly, easier to do when a cute athlete like Peter Kavinsky (Noah Centineo) is involved. Pair it with the sequel that dropped earlier this year.
Stream it on Netflix
Always Be My Maybe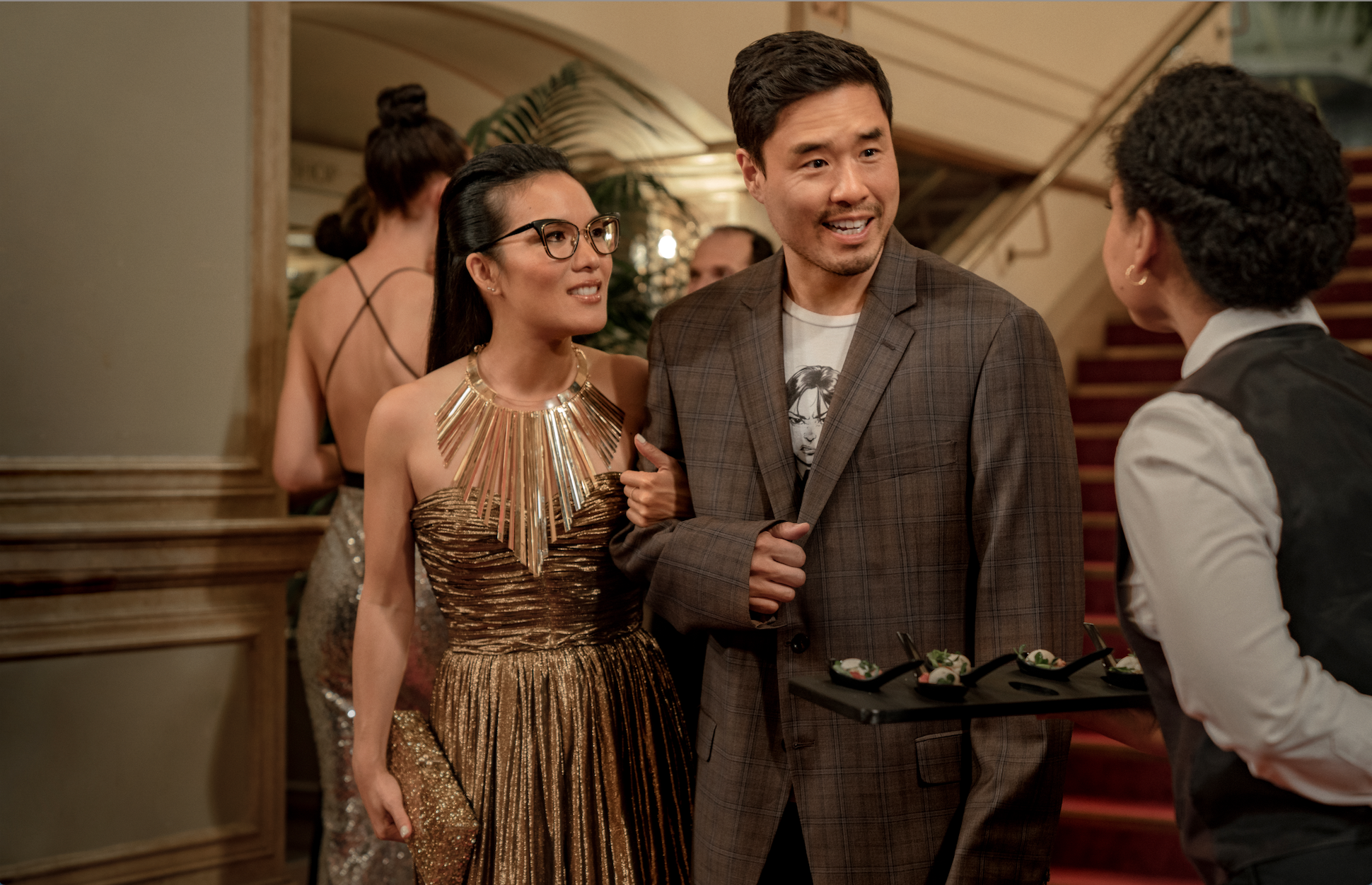 Childhood friends Sasha (Ali Wong) and Marcus (Randall Park) go their separate ways after a brief fling during their senior year in high school. They reconnect years later when Sasha's a celebrity chef and Marcus is stuck in slacker mode. Wong and Park give us a couple to root for; Michelle Buteau is a scene stealer, and Keanu Reeves playing a heightened version of Keanu Reeves is priceless.
Stream it on Netflix
Clueless 
It's a perfect rom-com from beginning to end. No as ifs, ands or buts. Starring Alicia Silverstone and Stacey Dash as Cher and Dionne, the movie's loosely based on the Jane Austen book, "Emma". This year, the coming-of-age comedy turned 25, but you wouldn't know it; after all, Paul Rudd still looks the same.
Stream it on Amazon Prime Video 
My Best Friend's Wedding 
This isn't your typical rom-com. It revolves around Julia Roberts' character, Julianne, making questionable and manipulative moves in the name of love. Ultimately, what brings this one home is the cast chemistry that includes Dermot Mulroney and Cameron Diaz, the fierce friendship between Julianne and her gay BFF (Rupert Everett), and the iconic "I Say a Little Prayer" performance.
Stream it on Hulu 
Crazy Stupid Love
When Steve Carell's soon-to-be-divorced dad meets Ryan Gosling's self-proclaimed player, lessons are learned and lives are changed. The comedy also stars Julianne Moore, Emma Stone and Kevin Bacon and is from the mind of Dan Fogelman, the creator of NBC's "This is Us." Best moments: the "Dirty Dancing" interlude; and the backyard fight scene.
Stream it on HBO Max and Hulu with HBO Max add-on
My Big Fat Greek Wedding
The struggle is real for Toula (Nia Vardalos). The frumpy 30-year-old toils at her family's Greek restaurant. When she finally breaks out of her rut, she meets the man of her dreams (John Corbett). One problem: He isn't Greek. Let the culture clash ensue. Vardalos' indie flick earned her an Oscar nomination for Best Original Screenplay.
Stream it on HBO Max and Hulu with HBO Max and Live TV add-ons
How Stella Got Her Groove Back.
A 40-year-old stockbroker (Angela Bassett) takes a trip to Jamaica and falls in love with an island native (Taye Diggs) half her age. "Stella" is a romantic comedy/drama hybrid. Serious elements are at play here, but what's worth the admission price is the gorgeousness of Montego Bay and the beauty of Bassett and Diggs, who makes his film debut.
Stream it on HBO Max
Notting Hill
Julia Roberts and Hugh Grant play American superstar Anna Scott and average Brit bookshop owner William Thacker. Only in this world is Grant an average guy. That aside, Thacker is adorably charming while Anna positively glows through the entire two-hour film. The fact they come from different worlds is moot. In the end, it's simply about a girl standing in front of a boy asking him to love her.
Stream it on HBO Max and Hulu with HBO Max add-on
While You Were Sleeping
Sandra Bullock deserves all the love for killing it as Lucy, a lonely Chicago token collector. Lucy saves her crush from certain death and, in the process, stumbles onto a new family and potential soulmate. Too bad it's based on a big lie. Bonus points go to Bill Pullman. In "Sleepless in Seattle", he played Meg Ryan's dull boyfriend. Here he shines alongside Bullock. Redemption!
Stream it on Disney+
10 Things I Hate about You
An overprotective dad makes it known his popular daughter can't date until her buzzkill of a big sis does first. Based on Shakespeare's "The Taming of the Shrew", the main draw is the heat Julia Stiles and Heath Ledger generate as Kat Stratford and Patrick Verona. Best scene: Ledger's bad boy adorkably serenades Kat from the bleachers.
Stream it on Disney+
The Big Sick
It's wonderful to see Kumail Nanjiani break out of HBO's "Silicon Valley" to lead a movie. "The Big Sick" is based on his life, specifically his relationship with real-life partner, Emily V. Gordon. In fact, the married duo co-wrote the Oscar-nominated screenplay, which deals with the pressures his Pakistani parents place on him and her shock illness. Zoe Kazan, Holly Hunter and Ray Romano co-star.
Stream it on Amazon Prime
Love, Simon.
A teenager's (Nick Robinson) afraid to tell his friends and family he's gay.  An anonymous classmate he's connected with online is the only one who knows. Simon's mission: track down the identity of the mystery guy he's fallen in love with before his world falls apart. Don't miss the uplifting ferris wheel ending, Jennifer Garner and Josh Duhamel as Simon's parents or "Love, Victor", the Hulu series this movie spawned.
Stream it on Amazon Prime
Crazy Rich Asians
Consider "Crazy Rich Asians" an instant classic for the amazing cast, relatable story, and beautiful locales alone. Released in 2019, it's based on Kevin Kwan's hit series of books. The blockbuster focuses on Chinese-American economics professor Rachel Chu (Constance Wu) who's introduced to her boyfriend's (Henry Golding) super wealthy existence when they travel to his home in Singapore for a wedding. Let's just say she's not prepared.
Stream it on Amazon Prime
Many of the rom-coms on this list are also available to buy or rent on Amazon Prime. There are plenty of choices out there, so why not fall in love with romantic comedies for the first time or all over again.