Image: Photograph courtesy of HBO
Can't Miss HBO Docs To Watch This Spring
Love HBO documentaries? There's a first-class slate of docs touching down on HBO and streaming on HBO Max. Rockstar filmmakers were enlisted to bring to life stories focusing on true crime, flawed icons and relevant issues impacting the world today.
Available now
"Tiger"
If you haven't discovered it yet, "Tiger" is worth a spot in your queue. The two-parter provides an intense, unflinching look at the life of, arguably, the world's GOAT golfer. His well-documented ups and downs (and ups again) are supported with a staggering amount of never-before-seen footage and firsthand accounts from major players on and off the golf course. This includes an exclusive sit-down with Rachel Uchitel, the woman at the center of the sex scandal that sparked major headlines and headaches for Tiger.
While the global icon is often thought of as a dominating machine, the film provides a more vulnerable look at the champion—and this was released before his recent car accident.
Now available on HBO and streaming on HBO Max

"Allen v. Farrow"
One article previewing "Allen v. Farrow" describes the new four-part documentary series as "explosive." It has to be when tackling a sensational story that's been in the news for decades: The accusation that Woody Allen sexually abused his then-seven-year-old daughter Dylan.
This isn't just a retelling of a Hollywood scandal. Investigative filmmakers Kirby Dick, Amy Ziering and Amy Herdy fill each of the hourlong episodes with interviews with Dylan; her mother, actress Mia Farrow; her brother, journalist Ronan Farrow; plus relatives, investigators, a prosecutor and singer Carly Simon. The series is also set to feature "new investigative work—meticulously pieced together via intimate home movie footage, court documents, police evidence, revelatory videotape and never-before-heard audio tapes." This promises to be a riveting, fascinating, heartbreaking watch.
Now available on HBO and streaming on HBO Max
"Covid Diaries NYC"
This gritty documentary centers on the early days of the pandemic and subsequent police protests. Five young New York City filmmakers, ages 17 to 21, turn the cameras on themselves to deliver vignettes showing how the pandemic has impacted their lives. The five profiles add up to only 40 minutes of time, but good, gripping real-life drama sometimes comes in small packages. This is an opportunity to see different perspectives on the various issues everyone has been facing for the last year.
Now available on HBO and streaming on HBO Max
"TINA"
Tina Turner gets the documentary feature treatment a living legend deserves. It's widely known the icon's life hasn't always been easy. This unvarnished, dynamic account of Turner's story explores her days as a singer struggling personally and professionally, to her divorce from husband Ike Turner, and her thrilling comeback in the '80s, thanks to songs like "What's Love Got to Do With It" and "Private Dancer."
The epic journey takes viewers all the way up until the opening night of the recent Broadway musical devoted to her life. She's the Queen of Rock 'n' Roll for a reason, so it's only fitting the doc reels in heavy hitters Angela Bassett and Oprah Winfrey to provide significant insight on this Grammy-winning icon.
Now available on HBO and streaming on HBO Max
"Exterminate All the Brutes"
The subject here is a tough one: the exploitative and brutal aspects of European colonialism from America to Africa. The four-part hybrid docuseries, by filmmaker Raoul Peck, examines both the history and the profound impact of Native American genocide and American slavery. It's described as "groundbreaking" and "push[ing] the boundary of traditional documentary filmmaking."
The hybrid part of the equation comes from the blending of documentary footage and archival material with animation and interpretive scripted scenes, which stars "Penny Dreadful" actor Josh Hartnett.
Now available on HBO and streaming on HBO Max
Coming soon
"In the Same Breath"
Much like "Covid Diaries NYC," this film deals with the early days of the pandemic but takes it global. Director Nanfu Wang, who was born in China and now lives in the U.S., explores the origin of the novel coronavirus as well as the mistakes both China and the U.S. made in handling the devastation in the days, weeks and months since the virus began to spread.
Wang relies on first-hand accounts and on-the-ground footage to help shed light on the cover-ups and misinformation that have had serious and deadly ramifications.
Premieres this spring on HBO and streaming on HBO Max
"Seen & Heard"
Issa Rae, creator and star of HBO's "Insecure," is one of the executive producers of "Seen & Heard," a two-part documentary about the history of Black television. It covers several groundbreaking series and features the trailblazers who produced, created and starred in them. Weighing in on representation as well as great game-changing dramas and comedies—both current and classic—are actors, showrunners, writers, celebrities and other influencers. Spicing things up along the way are a combination of verité-driven segments and archival material.
Premieres this spring on HBO and streaming on HBO Max
"The Crime of the Century"
This two-part exposé "reveals that America's opioid epidemic is not a public health crisis that came out of nowhere." Academy Award and Emmy-winner Alex Gibney directs what promises to be a searing indictment of the Big Pharma industry.
Expect Gibney to put together a strong case with the help of whistleblowers, insiders, newly leaked documents, exclusive interviews, testimony from victims and access to behind-the-scenes investigations. This could be one of those documentaries that can help change the world or, at the very least, throw a massively bright light on one part of it that is dark and unchecked.
Premieres this spring on HBO and streaming on HBO Max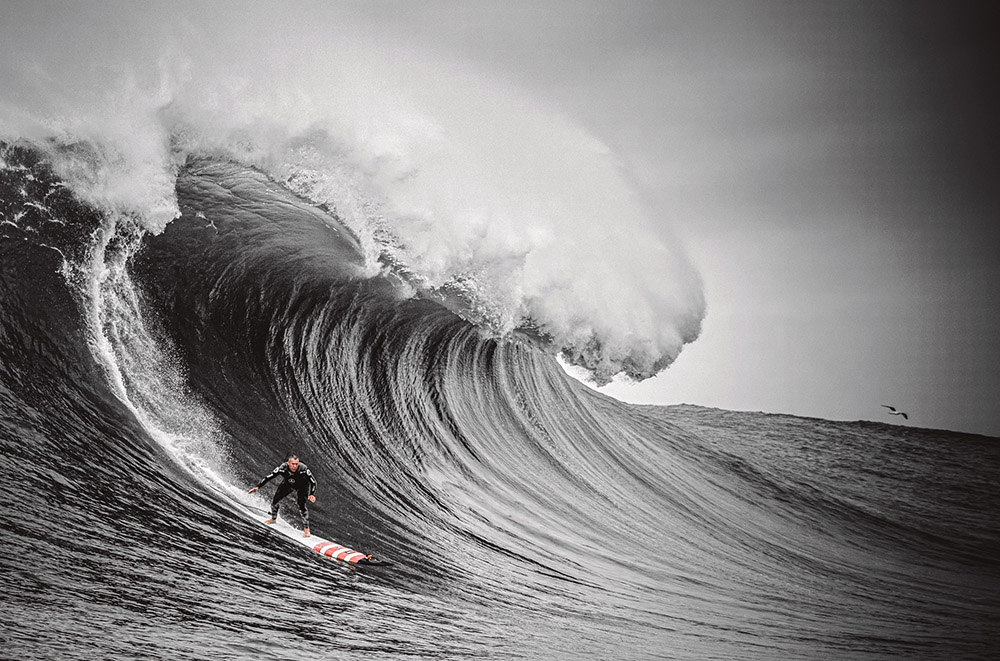 Photo courtesy of HBO
"100 Foot Wave"
Lots of numbers ahead. This is a six-part series that spans four continents and covers the 10-year journey of a surfing pioneer looking to conquer the seemingly unconquerable 100-foot wave. There's even a 500-year-old lighthouse involved.
Garrett McNamara is the surfer who travels to Nazaré, Portugal, where he hopes to push his sport to the greatest of heights. At the same time, he could help propel the small fishing village into a big-wave surfing destination. Is this feat even attainable? And if it is, can McNamara do it without breaking any bones?
Coming soon on HBO and streaming on HBO Max
As winter fades to black, these are the HBO documentaries you won't want to miss. More will surely be added in the months ahead.
Program availability may vary and is subject to change.