"Stranger Things" Behind the Scenes: 5 Hidden Facts
"Stranger Things" season 3 has landed, and Netflix has shared behind the scenes photos from the filming of the series. The photos show some of our favorite cast members socializing and working on set, but they also reveal some interesting details about the show's production design and wardrobe. We took a closer look at the behind the scenes photos, and this is what we found.
1. This is what the void looks like in real life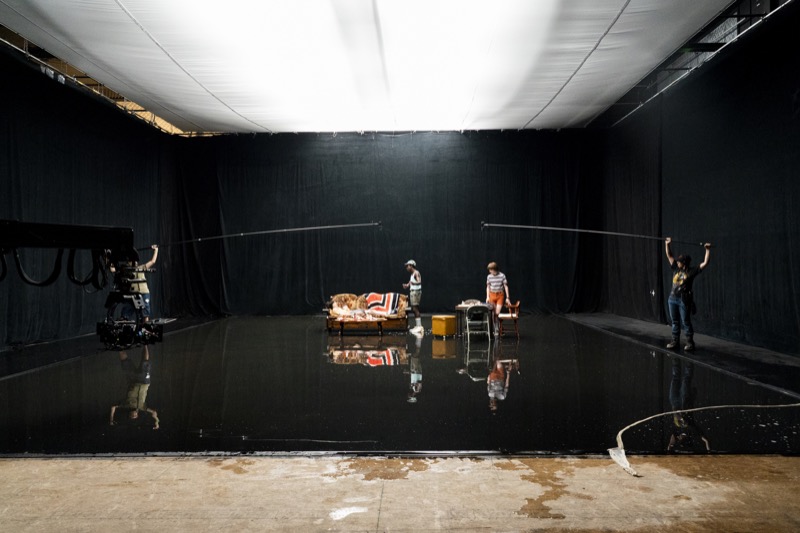 Photo: Tina Rowden/Netflix
The void, first seen in Season 2, is a visual representation of Eleven's mind, a place she can go to locate or observe anyone in the physical world. In the show, scenes that take place here have an amazing visual effect that depicts a vast, almost serene nothingness. When you see what the void looks like in real life, it's more simple than you would expect: a black curtain hangs behind black sheeting material on the floor that is covered with an inch or two of water. Pure Hollywood magic! 
2. The Starcourt Mall is real (kind of)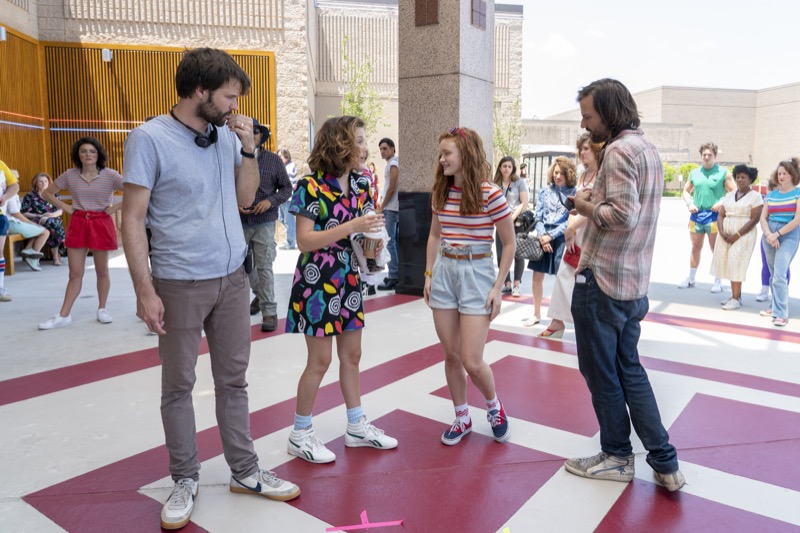 Photo: Tina Rowden/Netflix
If there's one thing "Stranger Things" is known for (besides other-worldly monsters with horrifying mouths), it's the Duffer brothers' careful attention to detail when it comes to building their nostalgia-fueled sets. This time around is no different, and Season 3 brings us what might be considered the magnum opus of the series—the Starcourt Mall. A nod to mall culture of the 1980s, this set is actually not a set at all, it's a real mall. In this behind-the-scenes photo, you can see the facade of the Starcourt Mall, which is actually the Gwinnett Place Mall in Duluth, GA.
3. Lucas is sporting a 1980's sneaker icon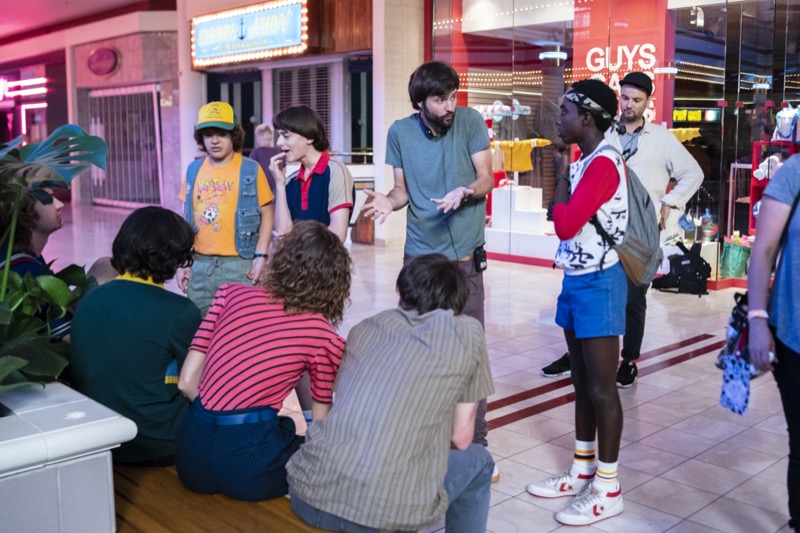 Photo: Tina Rowden/Netflix
This season Lucas comes to the screen sporting a pair of Converse Fastbreak. Before the swoosh and three stripes ran the court, Converse paved the way for performance basketball sneakers. This sneaker icon hadn't been seen since 1983 until the model was re-released in 2017. If you're so inclined, you can grab a pair here.
4. Director Shawn Adam Levy taught Noah Schnapp how to be a wizard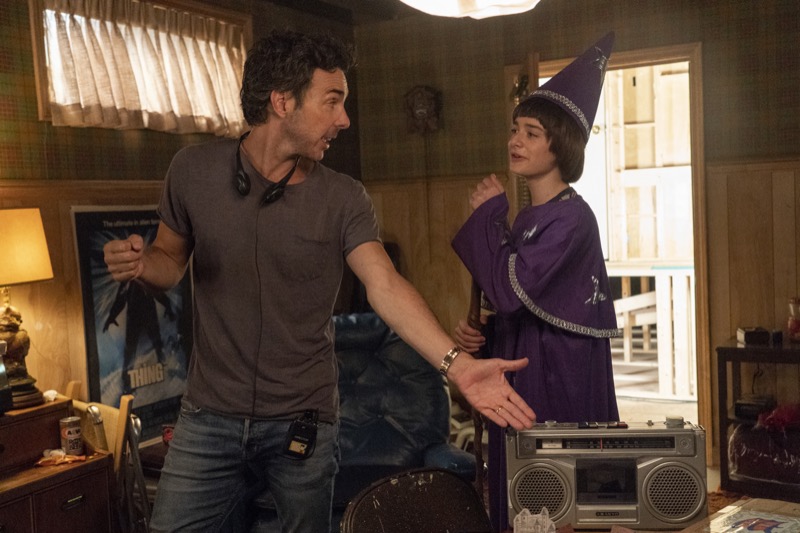 Photo: Tina Rowden/Netflix
Will Byer's wizard get up is certainly one of the more memorable and silly moments in Season 3. In case you were wondering where Noah Schnapp got the skills to pull this off, look no further than director Shawn Adam Levy, who can be seen guiding the young actor through wizardry 101.
5. The 1980's era production design is on-point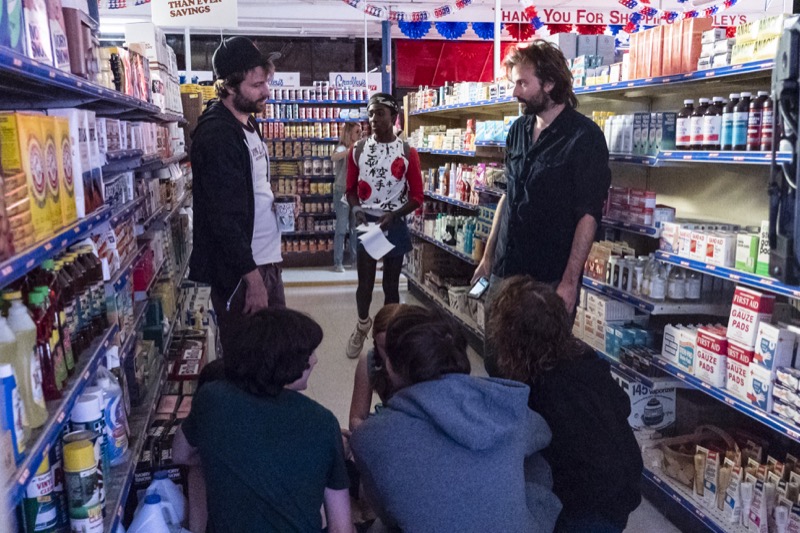 Photo: Tina Rowden/Netflix
When the Duffer Brothers told production designer Chris Trujillo to build a grocery store straight from the eighties, Trujillo and his team went to work — and took it seriously. As you scan the products on the shelves you'll notice that there are no anachronisms (like a Starbucks cup) here. In fact, in the bottom right corner you can see  about a dozen Glade "Spin Fresh" toilet paper roll air fresheners (yes, that was a thing) straight from the eighties.
Program availability may have changed and is subject to change. Streaming services may require a subscription and sometimes an additional fee.