5 Ways to Practice Self Care Using Your Tech
Our lives have felt not our own lately. We have changed just about everything we do and the way we do it. The old ways we had to stay focused, motivated, comfortable and even relaxed just might not be working anymore. So where do we go?
We've put together some resources for five goals you probably have right now. 
Tech Makes Self-Improvement Easier
There are countless websites and mobile apps to help you manage your time, ease your emotions, and be more present in each moment of your life. Many of the technologies featured below work for multiple needs. Learning about some of the specific features of these tools can help you decide which might work best for you.
1.     
Prioritize and Focus 
Americans' typical hustle-and-bustle approach to work isn't the same as it was pre-pandemic.
As many as 30% of people working from home report less productivity as they struggle to adapt to the new working world. If you're among this group, digital tools can help you get back into a regular routine so that you stay focused and accomplish your business and personal goals.
Tools like Todoist and TickTick help you organize and prioritize tasks so you always know what you should work on next. These apps can be used from your home computer or smartphone, and both offer ways to track your progress in completing tasks so you can visualize your productivity trends.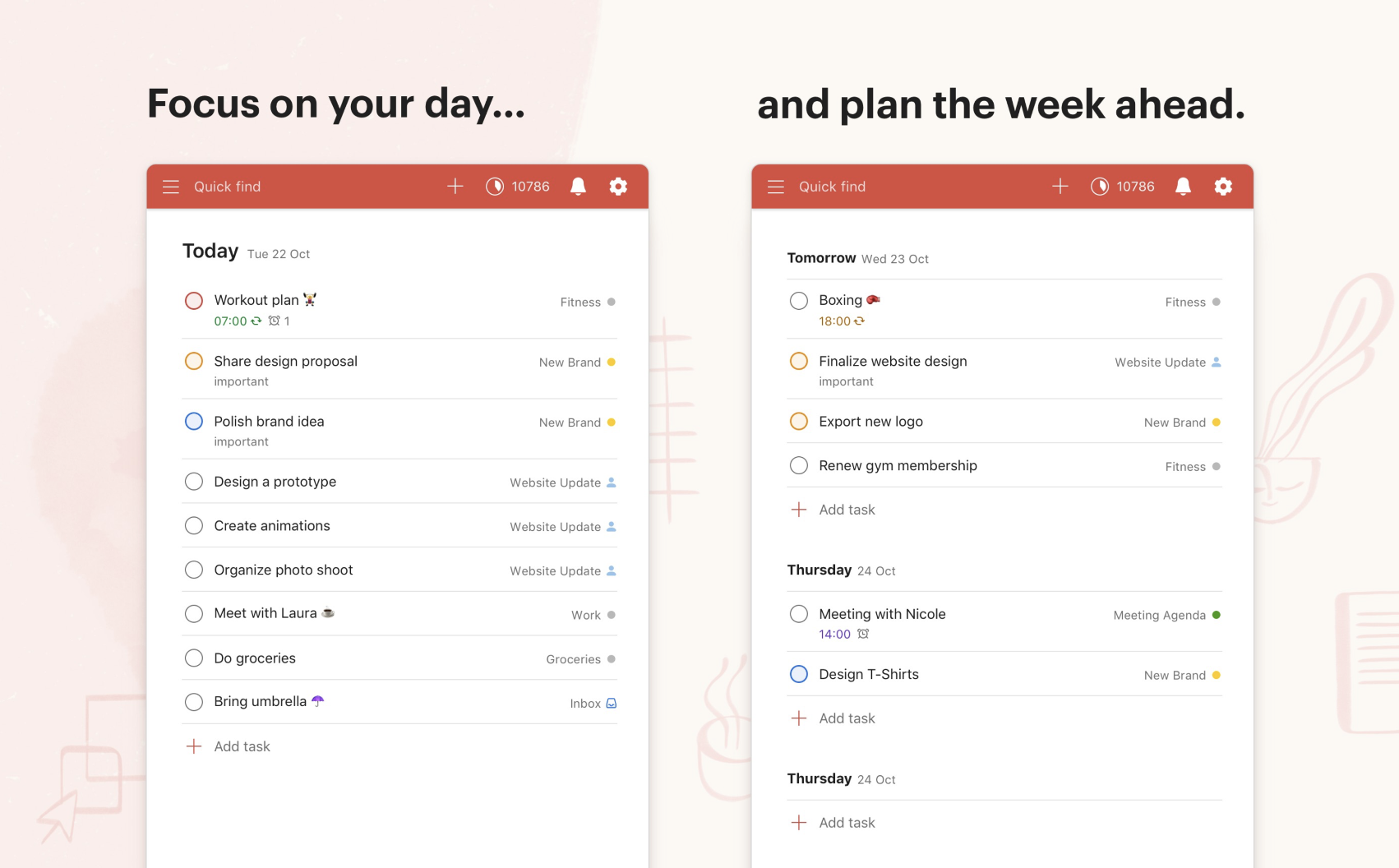 Use these tools if you typically have several tasks you're working on at once. You may also find them helpful for delegating tasks to others. For instance, you could share your grocery list with your spouse to help free up some mental room. Both of these  encourage you to stay productive with motivating features like achievement scores, karma points, and statistic visualizations.
If you're easily distracted by websites or apps while you should be working, check out a distraction blocker like Focus or Freedom. According to Freedom's website, you lose as many as 23 minutes resetting your brain to focus on a task every time you check an email or social media or respond to notifications. Turn off the online noise so you can reclaim your day.
2.     Get Good at a New Skill
Always wished you could learn from the smartest people in their industries? For an all-encompassing experience, browse through MasterClass. Find a wealth of learning modules from well-known experts in fields like culinary arts, music, business, sports, writing, and design. And there's no reason to rush—MasterClass allows you to learn new skills at your own pace.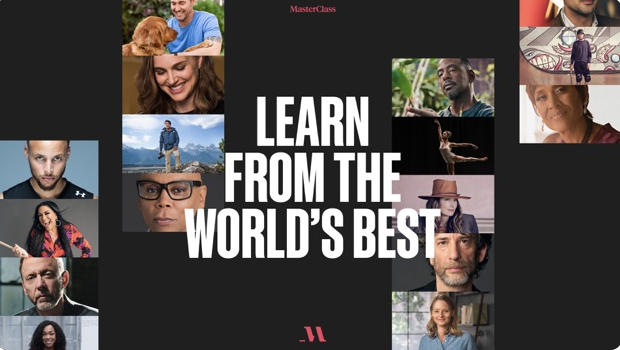 Learning to play a musical instrument is one of the most popular pastimes during COVID-19. There are many digital options to help you learn almost any instrument, and some even help develop your singing talent. Access Yousician from a computer or your smartphone, and get instant feedback while you play or sing. Other options, like the Guitar Tricks App or Fender Play, help you learn to play using your smartphone.
3.     Learn Something New in a Class 
Join the many people who have spent their time at home become more educated. One of the most popular websites, Khan Academy, provides free online courses for almost any topic imaginable, ranging from U.S. history to linear algebra to computer science.
Similarly, Duolingo offers a free way to learn a new language. The tool provides a more personalized approach to learning, tailoring your exercises to help you learn new words and review vocabulary. Plus, Duolingo provides you with rewards, making learning a new language both interactive and fun.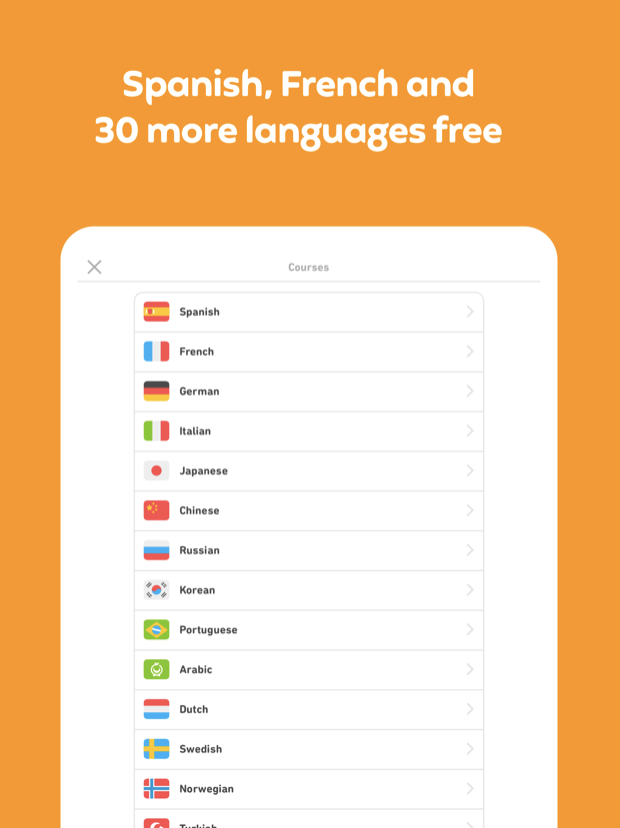 Social distancing is still recommended, but that doesn't mean you can't get outside and explore your environment. Seek by iNaturalist uses image recognition technology to help you identify plants and animals in nature. The smartphone app was developed with help from the National Geographic Society and draws on millions of wildlife observations to help you learn more about the natural world.
4.     Understand Your Feelings 
If all these learning and focusing experiences don't seem to help you feel better, you can turn to technology to manage your emotions and boost happiness and resilience. The Anxiety and Depression Association of America recommends several mental health apps that are easy to use, personalized to your needs, and backed by research.
There are other tools that can help reduce anxiety and stress while increasing happiness and help you become more empathetic to others. Apps like Calm and Headspace feature techniques like meditation and mindfulness to boost your health and happiness right at home. Other smartphone apps, like Jour, guides you to creating a digital journal so you can reflect on personal challenges and manage your mood.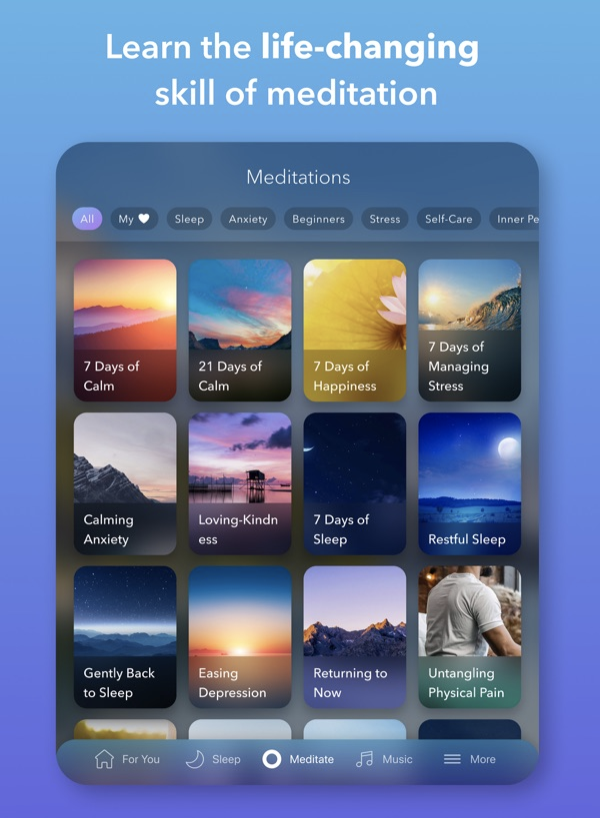 Still looking for a more personalized experience? If you want a more intensive approach to helping you feel your best, and  hesitate to make an in-person appointment with a doctor, telehealth can connect you with medical professionals from the comfort and privacy of your own home. If you're interested in connecting with a therapist or psychiatrist, websites like Talkspace and Teladoc can be good places to start.
5.     Have Fun and Relax
After you've gotten more work done or learned something new, you can also use technology to help you relax and enjoy life more. Many people benefit from a mindfulness approach to life, and many meditation apps, such as Aura, Insight Timer, and Inscape can all help develop your meditation practice, reduce anxiety, and help you get a more restful sleep.
Games are not only fun—they can help you build resilience and create success in your everyday life. Game developers know this, and they've worked to develop unique mobile apps that challenge you to improve through digital games. SuperBetter helps you achieve your goals as you activate special skills, complete quests, and win battles against enemies. Others, such as Habitica, boost your motivation with in-game rewards and gaming social networks to increase productivity while you have fun.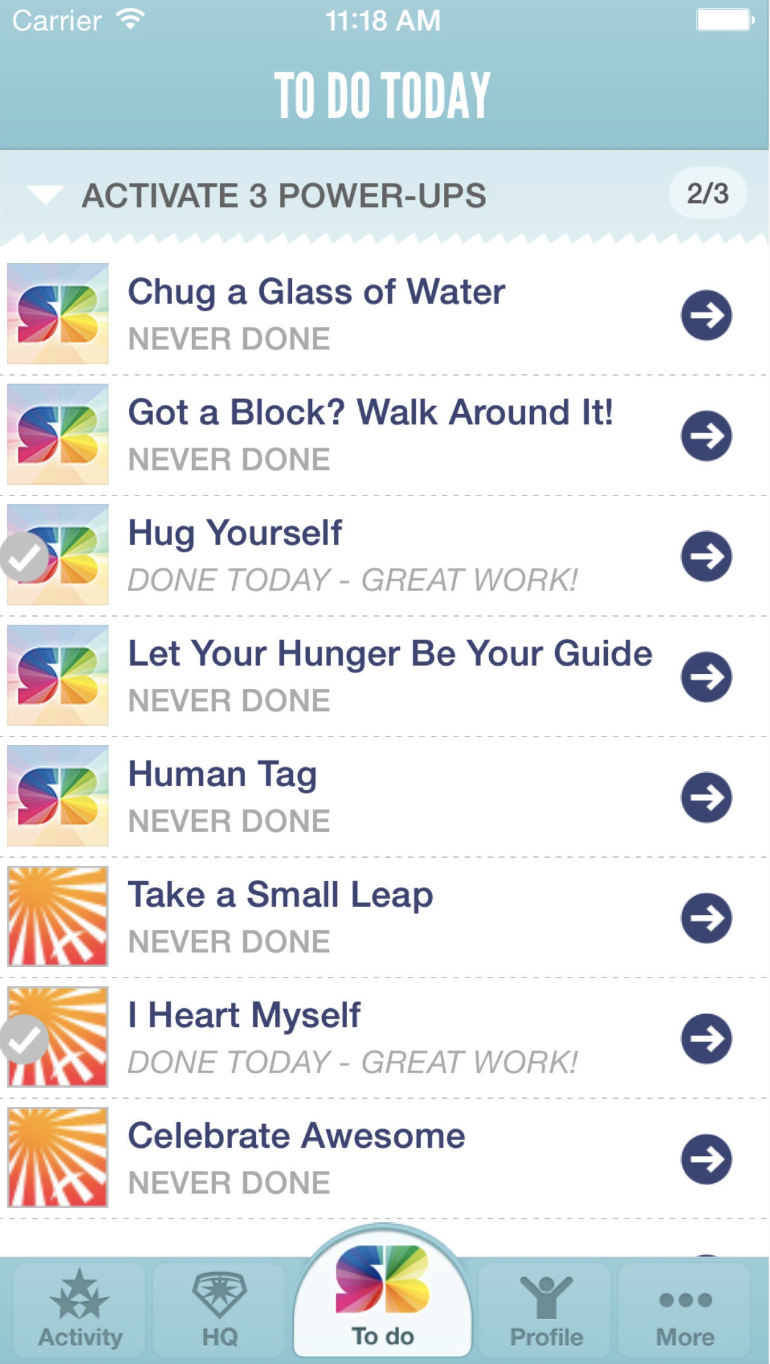 The right digital tools and apps can make any part of your self-improvement process easy, fun, and successful. A stable, high-speed internet connection puts thousands of self-improvement tools right at your fingertips, so you can achieve your goals, learn something new, feel better, and rest and recharge.