Creating a Smart Bathroom
2

comments
Your smart home might start at the doorbell, but once you get inside, you can make every room as smart as possible—including the bathroom. Let's look at what you can do.
What to expect from your smart bathroom
There are plenty of good reasons to want a smart bathroom: It's cool, some smart bathroom tech is really convenient and, most of all, handsfree operation makes toilets and faucets more sanitary.
If you're starting your smart bathroom remodel from scratch, you've got an advantage. Not all smart devices play nice together, and many manufacturers have proprietary apps. There are a few different standards, so mixing and matching devices can be tricky.
What manufacturers call "smart" isn't an agreed-upon standard. It gets applied to everything from high-tech mirrors with voice controls and mood lighting to weighing scales with simple apps and a Bluetooth connection.
When it comes to smart bathroom devices, there's a lot of variety but some of the things you can expect to get are:
A Wi-Fi or Bluetooth connection so you can control them with an app or remote control
Some way to automate how they work
Voice controls, generally by integrating with Amazon Alexa or Google Home
Mood lighting and built-in speakers
What's available for a smart bathroom?
Smart homes are cool and futuristic, and manufacturers are looking to cash in on the trend. If you can imagine a smart device for your bathroom, there's a good chance it already exists.
Smart lighting
Smart lights are one of the simplest ways to smarten up your bathroom. You can have lights that come on automatically when you walk into the room—or stay dimmed based on a timer. Or how about mood lighting when you shower? You don't even need to buy special bathroom bulbs: You can get started with some Philips Hue bulbs.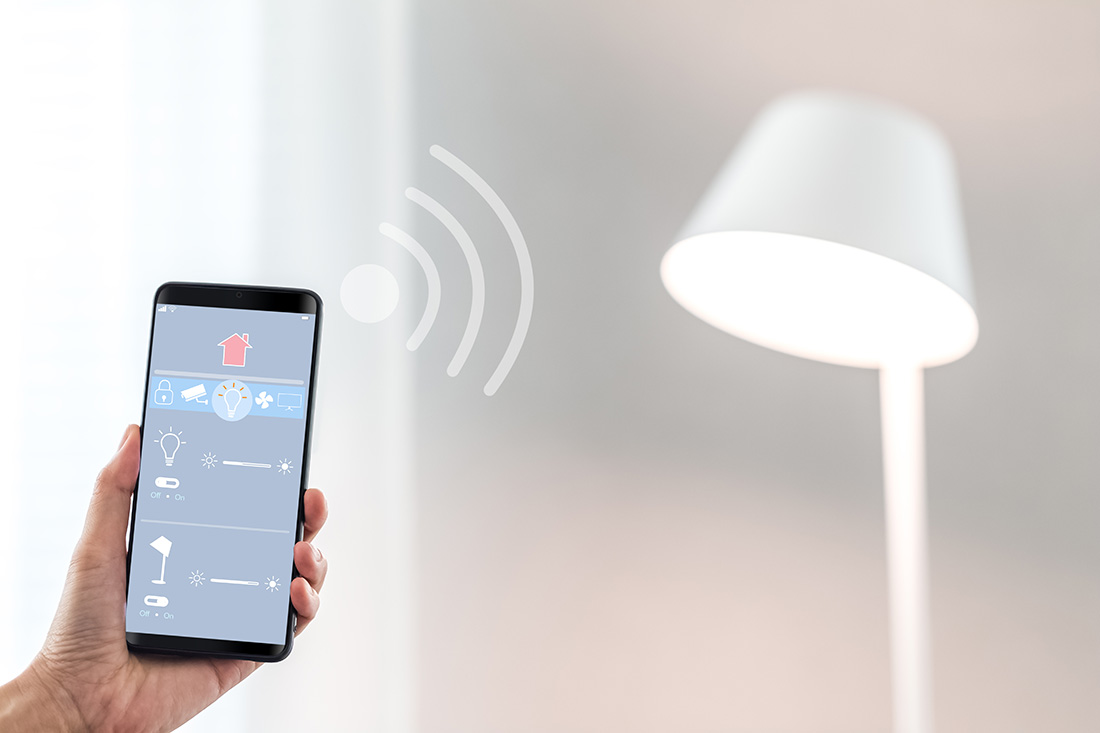 Smart toilets
While nobody wants a toilet intelligent enough to talk about them behind their back, smart toilets are on the rise. Most do things like automatically raise and lower the lid, are self-cleaning and perhaps deploy a bidet with the tap of a touchscreen—and the water temperature will be just right.
Smart mirrors
Smart mirrors come with a wide variety of features. Some, like the Savvy smart mirror, have built-in touchscreens so you can use them to check the weather, watch YouTube videos or control other smart devices. Others, like the Themis, monitor your body temperature, heart rate and stress levels so you can track your health over time. You can even build your own.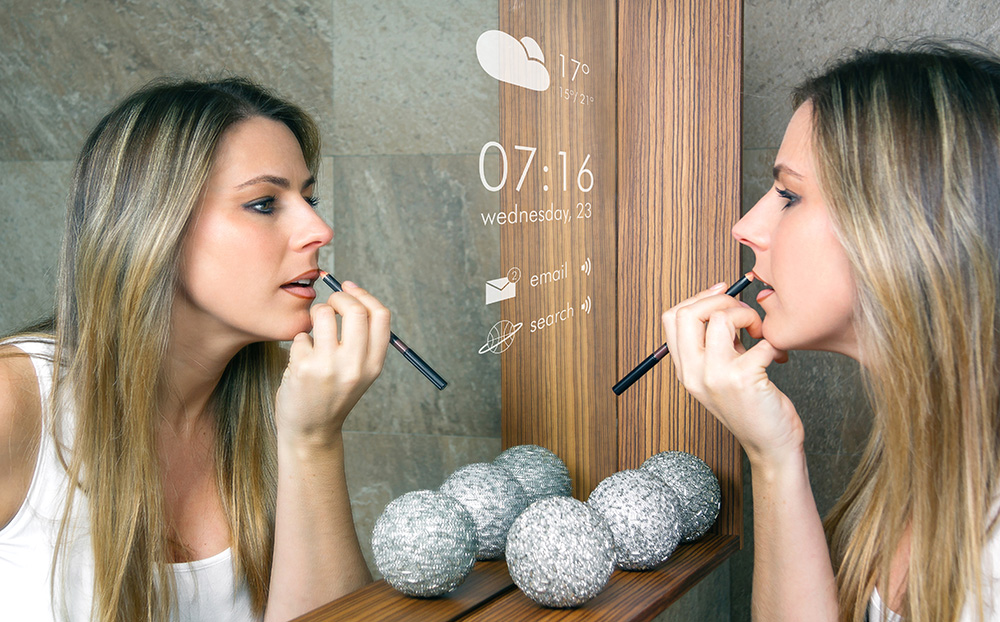 Smart bathroom scales
Smart weighing scales fall at the simpler (and dumber) end of the smart device spectrum. Most, like Withings Body+, simply connect over your Wi-Fi network and automatically log your weight, body fat percentage and other information to an app. If you're looking to stick to a new get-healthy plan, they might be worth looking at—especially as, compared to some of the other categories on the list, they're reasonably affordable.
Smart baths
At the other end of the smart bathroom device spectrum, you have smart baths. Of course, baths are at the other end of the cost spectrum, too. The just-announced Kohler Stillness bathtub has models that range from basic to top of the line.
What does a smart bath do? You can create a spa-like experience with your own settings, fill it by voice command and bask in the ambient mood lighting, surround sound speakers, fog machine and aromatherapy oil defuser.
Smart showers
If you're more of a shower person (or don't have the floor space to install a large tub), Kohler also has you covered with a range of smart shower components.
Similar to baths, smart showers tend to bring programmable presets, sound systems, mood lighting and touch or voice controls to your bathing. Some setups can be added to existing showers, so if you're just looking to upgrade your ablutions rather than do a full bathroom remodel, they're worth a look.
Smart bathroom faucets
Smart faucets, like the U line by Moen, are probably more useful in your kitchen, but they can still be used in the bathroom. Most give you voice controls so you can precisely dispense, say, two cups of water at 100 degrees.
Still, when it comes to hand washing and personal hygiene, it's pretty neat to be able to use your faucet without touching it. If you're happy to skip the voice control (which has a hefty price tag), something like this touch-free Dyson Airblade Wash+Dry with a built-in hand dryer is less smart, but possibly more useful.
How to start your smart bathroom redesign
A smart bathroom project can be as big or as small as you like. Simply by adding a smart speaker, a few smart light bulbs and a smart scale, you can have a well-connected bathroom for a few hundred dollars.
On the other hand, if you have the finances, you can fully remodel your bathroom to include a smart bath or a smart shower—or both. And, of course, a smart mirror, too. This sort of setup will cost thousands of dollars more than a similar "dumb" bathroom, so whether the extra features are worth the high price tag will take some consideration on your part.
To get started, set a budget for your full bathroom remodel and make a list of must-haves. Look for smart devices within your budget that are compatible with any existing smart home products you already have. Then, contact your contractor.
One final thing to note with smart home devices is that they can go obsolete quickly, especially if the companies behind them fold or pull support. Before investing thousands of dollars in a smart toilet, make sure it won't stop working if it can't get a software update.
Products and features are subject to change.