New On HBO Max This Spring
HBO Max is heating up screens this spring with a hot slate of original series, a long-awaited DC flick and buzzy documentaries.
The HBO Max app allows you to stream all of HBO's offerings plus original programming, more blockbuster films and classic TV. (And to help keep the peace over who gets to watch what when, check out this guide to how high-speed fiber can get everyone in your house streaming.)
Here's your go-to list for everything coming to HBO Max this March and April:
Coming soon to a sofa near you
"Zack Snyder's Justice League"
Fans of Zack Snyder, rejoice! DC Cinematic Universe die-hards calling for the director's cut since 2017 have gotten their wish. "The Snyder Cut" makes good on its promise of a dark and dramatic vision of the world, with a star-studded cast making up the superhero team of Batman (Ben Affleck), Wonder Woman (Gal Gadot), Superman (Henry Cavill), Aquaman (Jason Momoa), Cyborg (Ray Fisher) and The Flash (Ezra Miller). There's also a handful of exciting supporting players, including Jared Leto as Joker and Jesse Eisenberg as Lex Luther (perfect, no?).
Premieres March 18 on HBO Max
The best new series
"
Generation

"

Produced by Lena Dunham and created by 19-year-old Zelda Barnz and her father, Daniel Barnz, "Generation" follows a diverse group of high schoolers, who actually feel like real teens, as they explore their sexuality and challenge their conservative community's beliefs and taboos around love and family. Set in our time of toxic social media, it's dark, fun and totally believable with great music and Gen Z–perfect attire.

Premieres March 11 on HBO Max

"The Nevers"
This epic science fiction drama series (think Buffy meets Charles Dickens) follows a mysterious gang of mostly Victorian women with supernatural powers, known as the "Touched." Among them are Amalia True (Laura Donnelly), a quick-fisted widow, and Penance Adair (Ann Skelly), a clever inventor, who together face off against enemies while on a mission that could change the world.
Premieres April 11 on HBO and streaming on HBO Max

"Mare of Easttown"
Have you been longing to see the luminous Kate Winslet as a beaten-down small-town cop? You're in luck! Here she is investigating a local murder as a Pennsylvania detective while her own life falls apart. Winslet won an Emmy and a Golden Globe for her 2011 role in HBO's "Mildred Pierce," so it's a thrill to see this versatile performer return to dramatic form in this type-shattering role. Jean Smart and Julianne Nicholson co-star.
Premieres April 18 on HBO and streaming on HBO Max
Hot docs
"Persona"
From job applications to dating sites, personality tests are everywhere, but where did our obsession with them begin? This documentary explores the profound influence the exams have had on the way we experience ourselves and the world around us.
Premieres March 4 on HBO Max

"TINA"
The rock 'n' roll icon Tina Turner's tumultuous life gets the documentary treatment, with never-before-seen footage, tapes, photos and interviews, in this riveting look at how the hurricane-voiced mega diva triumphed over childhood neglect and her abusive husband, Ike, to become one of the world's most beloved pop queens.
Premieres March 27 on HBO and streaming on HBO Max

"Exterminate All the Brutes"
HBO Documentaries always get people talking and this one is no exception. History, contemporary life and fiction are intertwined in this gripping four-part series from Academy Award–nominated director Raoul Peck ("I Am Not Your Negro," HBO's "Sometimes in April") that pushes the boundaries of documentary filmmaking. A sweeping and shattering exploration of the exploitative and genocidal nature of European colonialism and its impact on society today.
Premieres April 7 on HBO and streaming on HBO Max

"Lucy the Human Chimp"
This richly emotional and startling documentary follows the life of Lucy, a chimpanzee raised by her researcher "parents" in captivity as if she were an actual child and later returned to the wild by her caretaker, Janis Carter.
Premieres April 29 on HBO Max

Get your sports fix
"The Day Sports Stood Still"
In March 2020, the pandemic put a quick halt to all things stadium related while a powerful cry for racial justice was already roiling the sports world. Now, from Emmy-winning director Antoine Fuqua, comes a feature-length documentary chronicling the story of this unprecedented shutdown, athletes' role in the cultural reckoning on racial injustice and the logistical and emotional challenges of the return to competition.
Premieres March 24 on HBO and streaming on HBO Max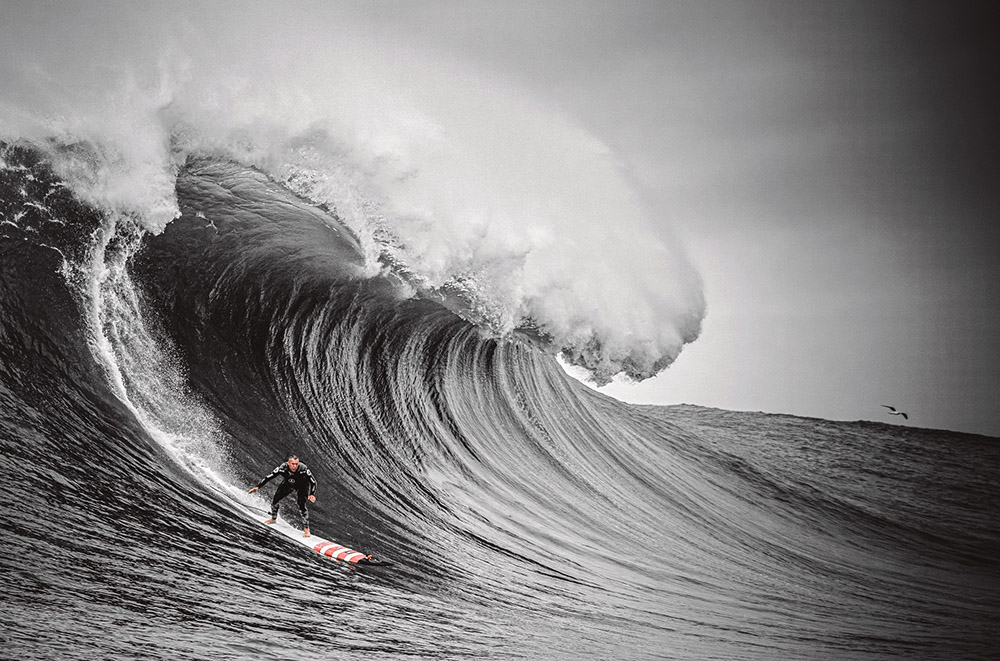 "100 Foot Wave"
From HBO Sports, this eye-popping, heart-pounding six-part docuseries follows famed boarder Garrett McNamara and a group of surfers in search of the biggest and most dangerous (we're talking Godzilla size) waves in the quiet seaside fishing village of Nazaré, Portugal. You don't have to be a wave rider to be moved by this exploration of friendship, competition and the fearless passion and fierce drive needed to conquer nature's most powerful element—the sea. Ready for summer? You will be!
Coming soon on HBO and streaming on HBO Max

Comedies? Check!
"A Black Lady Sketch Show"
Robin Thede's history-making comedy series (with the first all-black women's writers' room) returns for a second season to showcase black women's perspective both in front of and behind the camera. This provocative, sharp-witted showcase features top comedians and guests, including Ashley Nicole Black, Gabrielle Dennis and Quinta Brunson, in a hilarious sendup of pop culture and current events.
Premieres April 23 on HBO and streaming on HBO Max

"The Prince"
The British royal family faces a ribbing in a new adult animated series from "Family Guy" producer Gary Janetti, based on his popular Instagram account. With a voice cast that includes Dan Stevens, Orlando Bloom, Condola Rashad, Tom Hollander and Alan Cumming, this satire of the monarchy follows young Prince George (the eldest child of Prince William and Princess Kate and future king) as he contemplates his life in a 775-room palace full of corgis.
Premieres April on HBO Max

Follow the stars
"Ellen's Next Great Designer"
America's best friend and creative powerhouse Ellen DeGeneres gives eight big-thinking furniture designers a chance to push their ideas to the limit in front of a panel of judges. DeGeneres and her co-host Scott Foley are on hand for each challenge with, of course, humorous asides.
Premieres April 22 on HBO Max

"Wahl Street"
HBO fave Mark Wahlberg is giving his fans what they crave, an intimate look into his life as an acting and producing powerhouse and entrepreneurial spirit. In it we'll see Wahlberg juggling the demands of movie making and business building (did you know he owns a Chevy dealership in Ohio?), alongside the friends that make up his real-life entourage.
Premieres April 15 on HBO Max
Program availability may vary and air dates are subject to change.