Image: Eric Espada/Getty Images
Get Ready To Watch MLB 2021
1

comment
Major League Baseball's 2021 season stands to be among the most anticipated ever following last year's abridged slate of games, which fans weren't able to attend because of the pandemic.
For those looking to watch games in the comfort of their own home, you can still watch local clubs play through your regional TV providers. But the growing use of live-streaming services offers a far larger slate for baseball lovers seeking to view out-of-market games. Here's what you need to know.
When will the MLB regular season start and end?
First pitch is April 1, when MLB's 30 teams are scheduled to take the field, and the season runs to Oct 3. ESPN will provide extensive Opening Day coverage, including the New York Yankees hosting the Toronto Blue Jays and its new star center fielder George Springer (1:05 pm EST), followed by the World Champion Los Angeles Dodgers visiting the Colorado Rockies (4:10 pm EST), star shortstop Francisco Lindor making his New York Mets debut versus the hosting Washington Nationals (7:09 pm EST), and the Chicago White Sox visiting Mike Trout and the Los Angeles Angels (10 pm EST)
Unlike last season's pandemic-shortened 60-game schedule, the League plans to move ahead with its typical 162-game slate in 2021. This year's All-Star Game was set for July 13 in Atlanta, but MLB is relocating the event and will announce the new host city and details soon.
As of late March, MLB has yet to release its postseason schedule. However, while the playoffs were expanded from 10 to 16 teams for 2020, that agreement was for one season only. The League and its players' union have yet to reach a new deal regarding expanded playoffs, but are still discussing the possibility. If things stand as is, the playoffs would revert back to both the American League and National League, featuring five teams each.
How can I best watch MLB?
For local games and select national games, you can always turn to your TV provider for plenty of action, but you can still go "old school" by using a digital antenna to pick up a much smaller slate of games carried for free on Fox and local independent stations. Besides Fox, cable TV's ESPN, TBS, FS1 and MLB Network carry most national games.
For ultimate access, nothing tops MLB.TV. It offers all out-of-market games, which are streamed live or on demand on your favorite supported devices, such as the MLB app. Be warned that blackout restrictions apply (typically viewers are prohibited from watching teams playing live in their own market through the package). You can also score similar access through your TV provider via the MLB Extra Innings package.
ESPN+ subscribers will get access to one MLB contest a day throughout the season, which is separate from the 100-plus telecasts on the cable sports titan's linear networks, such as ESPN's Sunday Night Baseball.
If a game is on a regional network and you don't have cable, in most cases you can stream it using Hulu + Live TV, Sling TV, YouTube TV, AT&T TV and FuboTV.
Although FuboTV offers TBS, FS1 and some local Fox sports channels that carry games, you cannot get MLB Network through the streaming service.
As an extra bonus, YouTube TV will be carrying 21 games for free over the course of the season.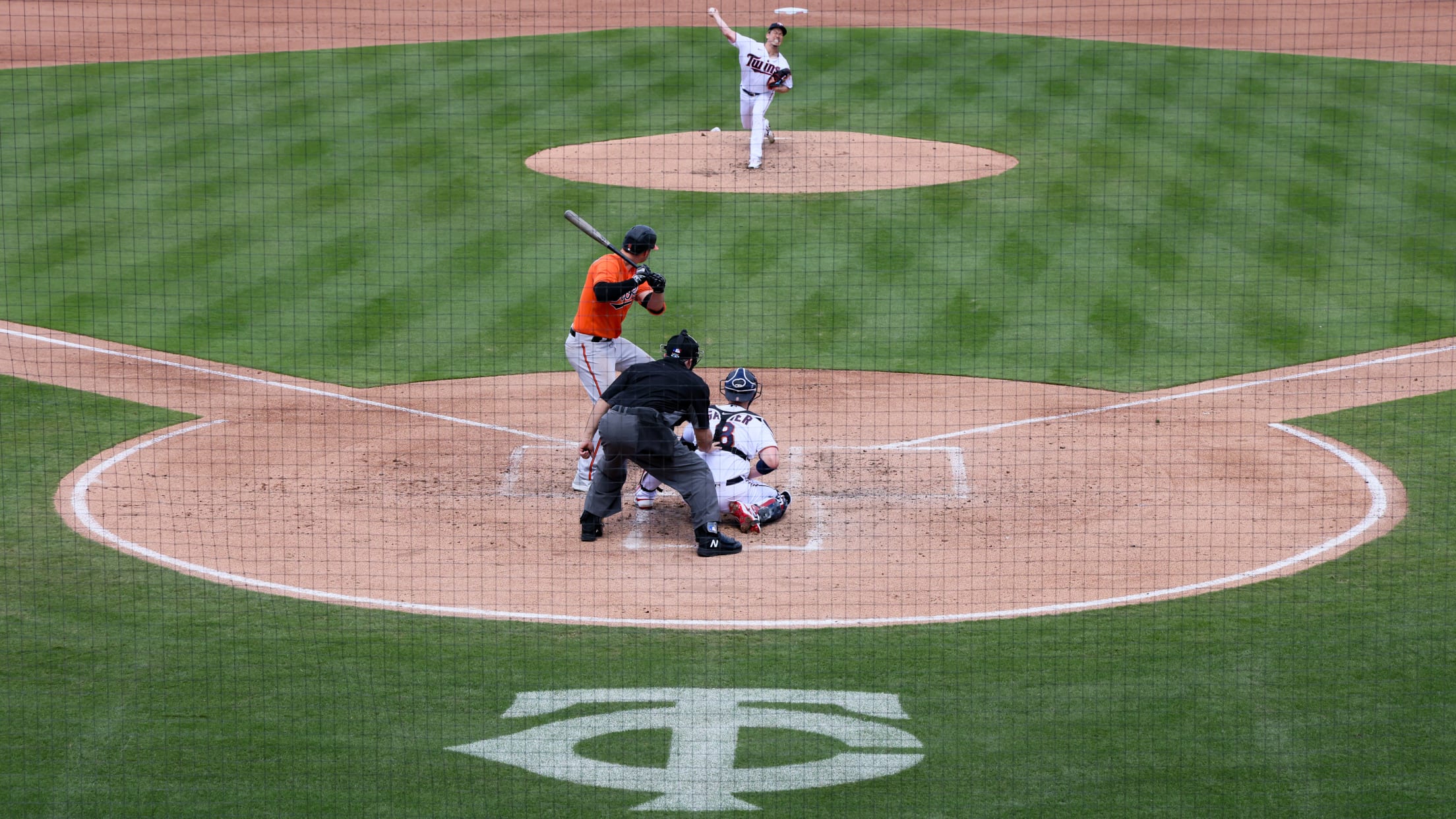 Photo by: Mark Brown/Getty Images
Will the pandemic affect MLB games this season?
Although ongoing vaccinations are providing hope that life will soon return to normal, the pandemic still persists and will continue affecting Major League ballparks' operations—especially early in the regular season.
Players, coaches and on-field personnel will undergo regular mandatory Covid-19 testing, and those who test positive will be required to isolate for 10 days or more.
On the field, the League and its players have agreed to continue two rule changes instituted last season aimed at keeping games shorter: making doubleheader games seven innings instead of nine, and placing a runner on second to start all extra innings.
However, the universal designated hitter isn't part of the agreement, so the American League will continue to have a DH while pitchers return to batting in the National League.
Unlike last year, out-of-division games are expected to return, so teams won't be locked into just playing games against clubs located in the same regions to minimize travel.
MLB plans to enforce new safety protocols for allowing fans back into ballparks, including mask wearing and other social distancing policies. However, the League at this point isn't planning to conduct vaccination checks or require proof of negative Covid-19 test results.
Instead, local government policies will help determine all teams' attendance plans.
For instance, in New York, Governor Andrew Cuomo has allowed for 20% capacity for Mets games at Citi Field (8,400 fans) and Yankee games at Yankee Stadium (10,800 fans), with attendees having to show proof of vaccination or negative Covid-19 tests. These rules could be adjusted throughout the season.
Some teams have yet to announce whether fans will be attending home games, and the Toronto Blue Jays will start the season playing home games in Florida because of travel restrictions between Canada and the U.S.
In 2020, fans were not allowed to attend games throughout the regular season and early rounds of the playoffs.
Can the Los Angeles Dodgers repeat as champions?
The Dodgers look to be heavy favorites to become MLB's first repeat champion since the Yankees won three straight 1998 to 2000.
Besides being led by former MVPs Mookie Betts and Cody Bellinger, the club brought in reigning Cy Young Award–winner Trevor Bauer to bolster a pitching rotation that already includes superstars Clayton Kershaw and Walker Buehler.
It still won't be easy. The San Diego Padres are among the National League's most talented teams—and are in the Dodgers' division. The Atlanta Braves and the Mets also expect to make noise. And even if the Dodgers return to the World Series, the American League had plenty of strong contenders with the talent to win it all, including the Yankees.
Program availability may vary and air times are subject to change. Streaming services may require a subscription and sometimes an additional fee.