Image: Photograph by Michele K. Short/HBO
What Makes HBO's "Mare of Easttown" So Great?
Joining a roster of shows that in the past few years have made up an entirely new television canon is HBO's "Mare of Easttown." This crime drama miniseries stars Kate Winslet as Mare Sheehan, a detective investigating a murder and the disappearance of a number of teenage girls in suburban Philadelphia. Mare is also dealing with the fallouts of her personal life: a divorce, her son's suicide, her daughter-in-law's heroin addiction and the subsequent custody battle for her grandson.
As far as detective dramas go, "Mare of Easttown" is evocative of binge-worthy shows like "Sharp Objects," "Top of the Lake," "Happy Valley," "Broadchurch" and "The Undoing," which have all amassed commercial success by banking on the audience's inability to look away while driven women quest to uncover the truth.
"Mare of Easttown" distinguishes itself by presenting us with three-dimensional characters whose fates we care about, not simply as a means to solve a mystery, but because they remind us of…real people?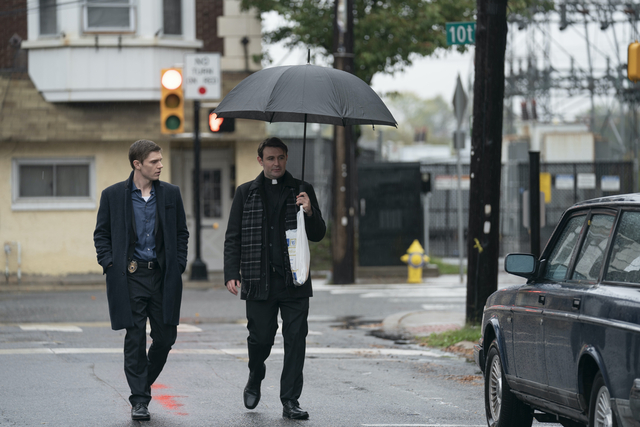 Photograph by Sarah Shatz/HBO
Devotion to reality is most readily apparent in the show's setting. The miniseries was shot on location in Pennsylvania and doesn't shy away from depictions of working-class life, from modest housing developments to the complex tight-knit relationships of the small town's inhabitants, who all seem to know everything about each other.
Although new, plot-stirring information about the main whodunnit is unveiled throughout each episode, "Mare of Easttown" doesn't make things too complicated. Add the depth of the believable characters, who echo the influences and circumstances of their lives, and you've got yourself a compelling show, a standout in a sea of detective dramas featuring strong central female roles.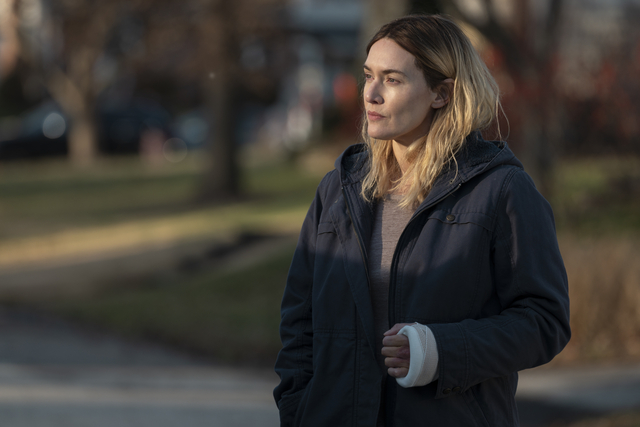 Photograph by Michele K. Short/HBO
Speaking of strong protagonists, Winslet shines as the town's detective, proving her acting chops once more, a feat notable in her impressive adoption of the regional accent over her native British. Clearly affected by the tragedies defining her personal life, Winslet's Mare still falls squarely within our standard requirements for a heroine: bold and intelligent and at times belligerent and daring.
As heroic as Mare is, it's her personhood that sets her apart from the likes of Amy Adams' Camille Preaker in "Sharp Objects" and Nicole Kidman's Grace Fraser in "The Undoing," characters who seemed to want to prove their strength and power despite being human and not because of it. It's the vulnerability that Mare displays when confronted with the difficulties of her life that makes us believe and care about the story that "Mare of Easttown" is telling us.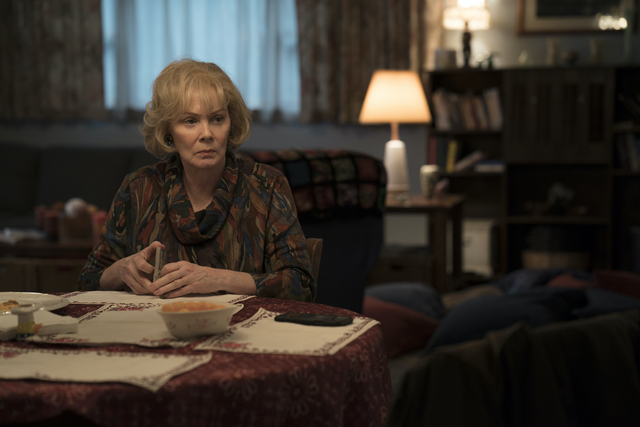 Photograph by Michele K. Short/HBO
Mare's relationship with her mother, Helen Fahey (played by a great Jean Smart), adds levity and depth to both characters. Living with Mare to help raise her great-grandchild, Helen is the sort of grumpy mother you'd expect Mare to have to deal with. The duo butt heads, and these scenes are some of the most memorable throughout the series.
It is, perhaps, the exactitude of the casting that renders the show a standout within its very crowded genre. Each character shines alone—albeit quietly—and together, they deliver a storyline that's compelling, addictive to watch and provides us with satisfying closure. Although not based on a book, unlike many other recent TV crime dramas, "Mare of Easttown" clearly functions as one: We can't put it down.
Program availability may have changed and is subject to change. Streaming services may require a subscription and sometimes an additional fee.