How the Most Popular Smart Home Gyms Will Impact Your Wi-Fi
You might be considering a connected fitness system, mobile workout app, or other online platform to help you stay active through the colder months. As you assess the costs and benefits of your new home quarantine workouts, it's important to consider how they will impact your internet service.
Does bandwidth matter for home workouts?
From HIIT classes on YouTube to live Peloton rides, the internet bandwidth needed—measured in megabits per second (Mbps)—for your at-home workouts will vary. For example, a live-stream video class will have a higher demand (10-15 Mbps) on your bandwidth than an on-demand, or pre-recorded, one (2.5-5 Mbps). Having other family members online in your home will also affect the amount of bandwidth available to you. Here's a rundown of the most popular connected fitness systems and online platforms along with their bandwidth needs. Hopefully, this helps you plan ahead and determine if you need a faster internet connection to match your workout's speed and agility. Note–the prices listed below may fluctuate periodically. 
.5-5 Mbps
Apps: My Fitness Pal, Sweat, Glo, etc: .5-5 Mbps, $9.99-$22.99+/mo, plus applicable taxes, fees and/or surcharges
Zoom video class: 2.0-4 Mbps, Free to use platform
YouTube class: 2.5-4 Mbps, Free to use platform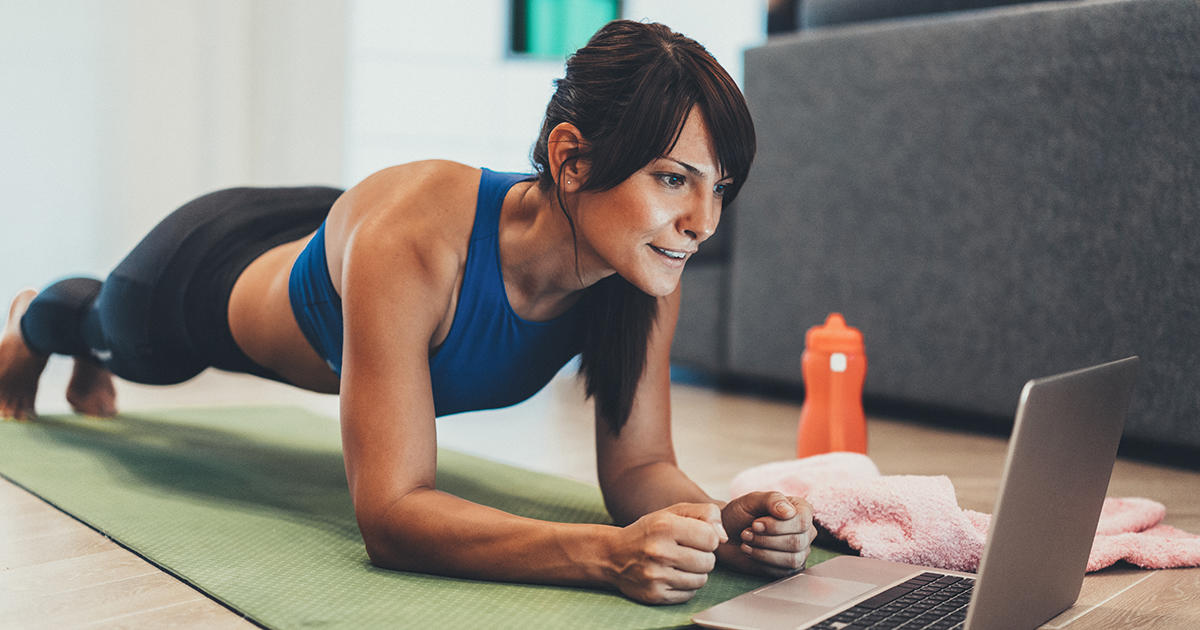 5-10 Mbps
Hydrow Rower: 10 Mbps, $2,199 (Equipment) $38/mo (Subscription), plus applicable taxes, fees and/or surcharges, with live-stream and on-demand classes
Mirror: 10 Mbps, $1,495 (Equipment) $39/mo (Subscription), plus applicable taxes, fees and/or surcharges, with live-stream and on-demand classes
10-15 Mbps
Once you've determined your home workout Wi-Fi needs, check to see if your connection is up to snuff. Even if your internet has sufficient bandwidth, it's worth performing a quick internet speed check to make sure it's working as it should. If you need a bandwidth boost, you can call your internet service provider, let them know your needs, and discuss your options.
Is your internet "workout-ready"?
Once you've confirmed you have the correct internet speed for your home quarantine workouts, you'll also want to make sure you're getting the strongest Wi-Fi signal from your router. This includes setting up your router in a centrally-located part of the house as well as not crowding the space around it with furniture and appliances that could interrupt the signal. 
Understanding your bandwidth needs and taking the time to make sure everything is working properly can help you hit your quarantine fitness goals—taking you from an interrupted home workout to a smooth ride on your new Peloton.